DJIS UN PENSAMENTU
Un E-magazine pa inspirá, eduká, konsientisá i entretené
DJIS UN PENSAMENTU
Un E-magazine pa inspirá, eduká, konsientisá i entretené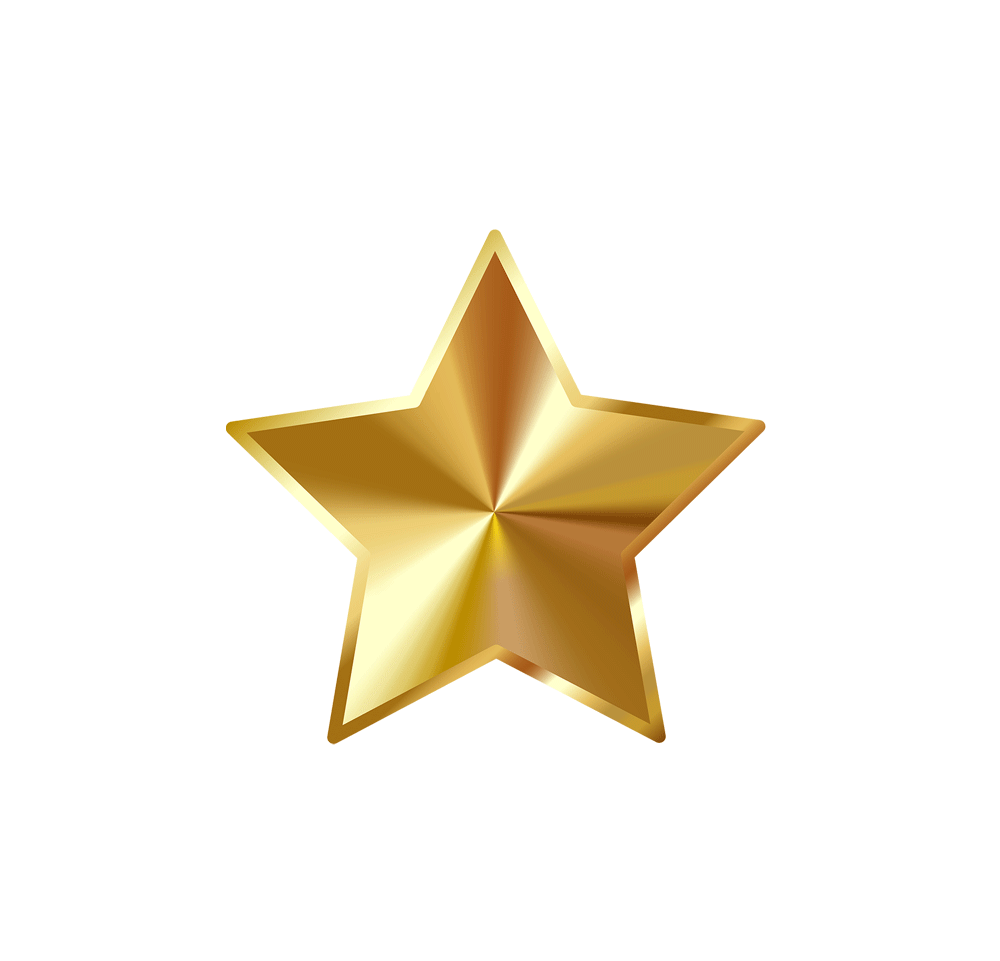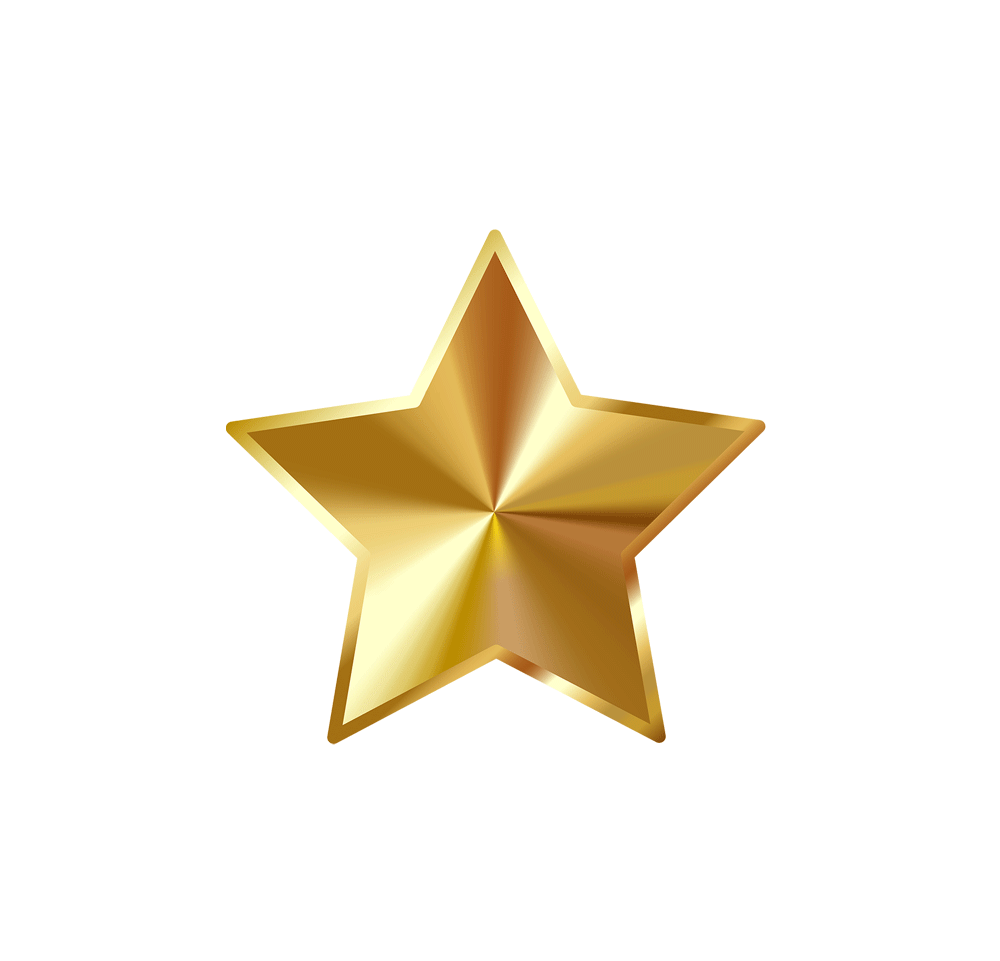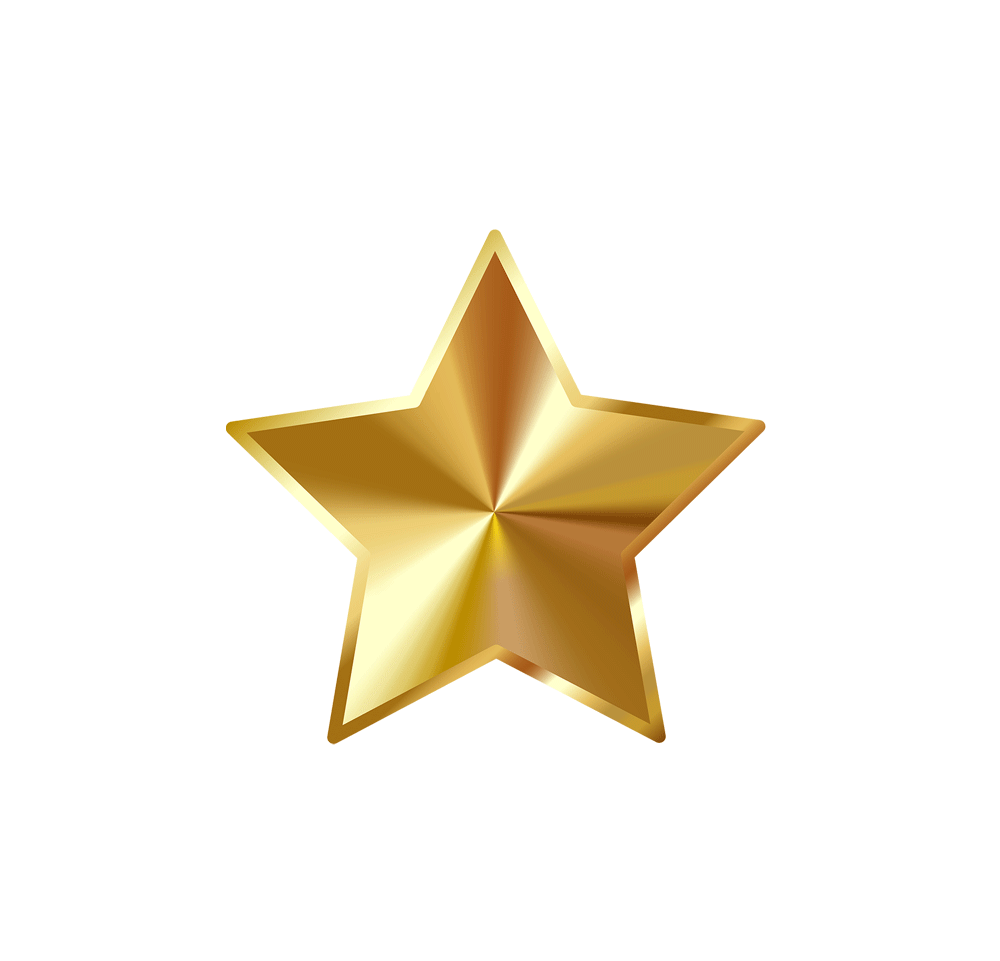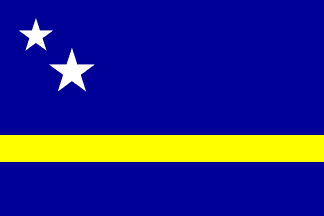 Djis un Pensamentu. Kolekshon di poesia i prosa poétiko. Tomo I:

Introdukshon
Poetry is when an emotion has found its thought and the thought has found words.
Robert Frost
Un forma mashá gustá di literatura ta poesia. Ta p'esei aparte di skirbi poesia mi ta skirbi tambe prosa pero den un forma poétiko. Mundialmente literatura a konosé diferente movementu literario, diferente -ismo. Loke ta interesante ta ku diferente di e movementunan akí tabata kada bes di nobo un reakshon kontra e movementu(nan) anterior. Asina ei tabatin neoklasisismo kaminda tur kos tabata basá riba rason i no tabatin lugá pa sintimentu. Esaki ta nèt loke ta predominá den e movementu literario ku a siguié durante e promé mitar di siglo 19, esta e periodo di Romantisismo.
Romantisismo tabata un movementu literario mashá importante den literatura mundial ku a nase kasi mes tempu na Inglatera i Alemania, pasa pa entre otro Fransia, Spaña i Italia. Algun rasgo esensial di Romantisismo tabata un regreso na temanan di Edat Medio, eksigensia pa libertat artístiko, rebalorashon di naturalesa (paisahe salbage), tema religioso i mas ku klaro importansia di sintimentu.
Kontrario na neoklasisismo ku su temanan klásiko, aki ta pashon i instinto tabata konta, loke pa nan tabata e úniko lei di bida. Sintimentu depresivo tabata predominá riba sintimentu alegre. Nan estilo tabata di ekspresá emoshon. Neoklasistanan tabata skirbi pa un minoria, miéntras ku romántikonan na nan turno tabata skirbi pa un mayoria.
Aki loke tabata importante ta sintimentu íntimo. Músika tabata hunga un ròl mashá klave. Hendenan manera Ludwig van Beethoven, Franz Schubert, Franz Liszt, Frédéric Chopin i Felix Mendelssohn tabata mashá gustá i mashá famá. Pa loke ta trata literatura, outornan manera e franses Victor Hugo, e inglesnan William Blake i Lord Byron i e spañónan José de Espronceda i José Zorrilla tabata marka pouta.
Despues di Romantisismo, esta den e di dos mitar di siglo 19, a bin Realismo ku un bes mas tabata un reakshon kontra e movementu anterior. Realistanan tabata rebeldiá kontra e ideanan apsurdo di e romántikonan i tabata fiha kasi solamente riba problemanan diario. Nan estilo tabata natural i sobrio. Realistanan franses tabata entre otro Honoré de Balzac i Gustave Flaubert. Tambe tabatin realistanan ingles manera Charles Dickens i Mary Ann Evans (mihó konosí bou di su seudónimo George Eliot), Lev Tolstói di Rusia i Mark Twain di Merka.
Un movementu literario ku nos ta mira den nos área di Karibe i Latinoamérika, ku a kuminsá na aña 1888, ta e movementu Modernismo ku ta un movementu hispanoamerikano i ku tambe ta un reakshon riba e movementu realista ku a presed'é. Un punto klave di Modernismo ta 'beyesa'. E éksito di Modernismo ta den su poesia. Rubén Darío ta ser konsiderá e modernista mas famoso ku tabatin. Modernistanan ta hui pa realidat.
Den siglo 20, konosí tambe komo siglo di guera, bo por weta diferente inovashon literario kaminda problemanan polítiko i kustumbernan típiko di un pais ta predominá. Imperialismo tabata manda.
Esei ta djis un ñapa pa ilustrá kon kada bes di nobo den literatura tabatin movementunan literario i temanan ku tabata kontradesí otro. Ta manera kos ku semper e outornan, i pa ta mas spesífiko e poetanan ei, tabata trata na hinka nan mes den ún solo malchi pero ku tòg mester a bin realisá ku nan no tabata kompletamente kontentu ku e estilonan ei.
Ami semper a stima poesia. Poesia ta un manera úniko di ekspreshon.
Pa mi tur poesia ta pensamentu hinka den un malchi poétiko. Atraves di historia semper tabata surgi diferente tipo nobo di versifikashon. Pero pa ami un berdadero poeta no ta mustra su maestria ora e por dominá e arte di versifikashon solamente òf ora e por skirbi poemanan difísil ku ningun hende no por komprondé, sino mas bien ora e logra traspasá e emoshonnan ku e ta sinti òf ku e ke pa e lektor sinti na final di a lesa e poema. Ke men pa ami, poesia ta pensamentu kombertí den realidat, via emoshon kaptá pa e reseptor ku por ta e lektor òf e oyente.
For di mi ocho aña mi a kuminsá skirbi rima. Ku mi diesdos aña asina mi a kuminsá skirbi poema. Te datu dia djawe mi tin mashá plaser den e hòbi akí. Pero meskos ku e neoklasistanan semper mi tabata skirbi pa un minoria, ku den mi kaso tabata konsistí di un solo persona: Ami.
Te asta mi a yega di skirbi un poema ku mi dieskuater aña titulá Just for me (Solamente pa mi). Na kontinuashon mi ke kompartí e tradukshon ku boso:
Ora mi ta sintá mi so
i no tin nada di hasi
mi ta djis bira kue un pèn
i kuminsá skirbi algu nobo.
​
​
Tin biaha mi tin ku pensa mashá
pa skirbi un poema òf un kantika
Pero mayoria biaha
mi ta skirbi algu mesora
​
​
Mi no por splika dikon
mi ta gusta hasi esaki mashá
Mi ta djis bira kue un pèn
i despues djesei mi n' por stòp
​
​
Mi poemanan ta mashá spesial
Pa mi nan tin algu real
I t'esei ta e intenshon
Nan ta skirbí, solamente pa mi
Segun mi tabata birando mas grandi i a kuminsá skirbi poemanan mas profundo i segun hendenan tambe tabata stimulá mi, mi a kuminsá pensa na publiká. Mi ta skirbi di tur un tiki. Di kada un poko. Riba tur área i tur tereno. For di kos kisas mas insignifikante te kos mas serio. Mi poemanan ta versátil, destiná pa hóben i adulto i por topa tema di kada movementu literario den nan.
Tambe mi ta gusta mashá di eksperimentá ora mi ta skirbi poema, komo ku mi ta gusta idioma mashá tantu mes. Esaki ta e motibu dikon mi a strukturá e buki akí segun uso di diferente ekspreshon. Kada kapítulo ta reflehá un ekspreshon. Por ehèmpel e kapítulo titulá Ku mil amor ta trata diferente poema di amor riba diferente nivel. Den Tanten tin bida tin speransa por haña poemanan den un esfera relahante, ku tema motivante, un toke religioso, o sea manera e nòmber mes ta indiká ku un tono positivo. Tempu lo mustra ta trata poemanan kaminda e faktor tempu ta hunga un ròl grandi. Ta tempu so por bisa kiko destino lo trese kuné. Den e kapítulo Kada planchi ta kue awa na su rais, por haña diferente poesia ku tin keber ku naturalesa; sea palu òf mata, òf naturalesa humano kaminda e ser humano, manera e proverbio mes ta indiká, ta òf ke tene kuenta mas bien ku su mes, su patria òf su pueblo. Por konsiderá Rékentin pas! komo un kapítulo di elegia òf lamento, pero tambe simplemente komo un ekspreshon di algu ku a yega òf lo yega su fin.
Un boka bisa otro ta un kapítulo agradabel di poema kòrtiku, rima, frase, estilo mundialmente konosí di tópiko profundo i pensativo, pero tambe liviano i chistoso pa entretené. Aki por haña estilonan hapones manera e famoso Haiku, Senryu i Sedoka. Tambe por haña Naani ku ta mashá famá i gustá na India, kaminda poetanan ku ta biba na Andhra Pradesh ta skirbié den nan idioma Telugu. Telugu ta e di tres idioma mas papiá na India despues di Hindi i Bengali. Limerick ku a originá na Irlanda tambe ta inkluí. Di mes manera por haña Cinquain, òf Kintia Merikano, ku ta un inovashon di un kinteto di e poeta merikano Adelaide Crapsey. E verso kómiko Clerihew ku e ingles Edmund Clerihew Bentley a inventá na edat di 16 aña i ku ta mashá gustá bou di hóbennan, mas ku klaro no por a keda afó. Tambe tin Aforismo, Sèptolèt i Noneto.
Mi a inkorporá e kapítulo akí den mi buki, debí ku mi ta haña ku arte di poesia ta abarká un tereno amplio i tur tipo di tema. Poesia no mester ta muchu serio i pisá, ni muchu largu. I mirando ku ami ta un persona ku gusta hari i gusta kos alegre, mi a agreg'é. Mi ta haña ku e kapítulo akí ta reflehá tambe un parti di mi karakter. E kapítulo akí ta produkto di mi propio inspirashon i imaginashon. Mi por ta un traduktor di profeshon, pero banda di skirbimentu di poesia sí mi tin sufisiente imaginashon i mi no ta kopia, ni tradusí nada for di otro idioma. Al kontrario, ta e kaweta ku mi ta i ke siña semper den bida ta pone ku mi ta gusta eksperimentá, pero semper kreando mi propio obranan. I nos dushi idioma papiamentu ta un idioma sufisientemente riku pa abastesé nos ku tur tipo di kuminda pa pensamentu.
Despues di e parti Kolekshon di Poesia ta sigui e parti Kolekshon di Prosa Poétiko. Ta trata akí di e género prosa poétiko, kaminda bo ta haña un kombinashon di tantu prosa komo poesia. Ta un género ku ainda no tin mashá klaridat kon pa definié. Di un banda, ta bisa ku ta prosa skirbí na un manera poétiko kaminda bo no ta haña e kibránan na fin di liña asosiá ku poema, ni rima ni strofa, sino mas bien paragraf, frase i fragmentonan di frase, ku deskripshon di imágen i emoshon. Sí ta hasi hopi uso di téknikanan poétiko manera konsonansia, asonansia, metáfora, ripitishon i simbolismo. Di otro banda, ta bisa ku ta poesia skirbí na un manera prosaiko kaminda e parti narativo ta resaltá banda di téknikanan komun di poesia, manera fragmentashon, kompreshon, ripitishon i rima. Ku otro palabra den e género akí tin un liña fini ta kore entre tantu poesia komo prosa. Pero echo ta ku tur dos pensamentu tin un kalidat poétiko haltu, kaminda hopi be e trein di pensamentu, di un manera natural, ta kondusí na un revelashon, un pensamentu final òf un imágen pa laga atras serka e lektor.
E género akí ta un género basta bieu. Sinembargo mayoria biaha ta relashon'é ku e eskritor Aloysius Bertrand, konsiderá komo tata di e género akí i eskritornan franses simbolista di siglo 19 manera Charles Baudelaire i Stéphane Mallarmé. Djei e forma a plama rápidamente pa otro sírkulonan literario i inovativo rònt mundu, bou di poetanan manera Franz Kafka na Alemania i Jorge Luis Borges, Pablo Neruda i Octavio Paz na Amérika Latino. Kada grupo di eskritor tabata adaptá e forma i desaroyá nan propio regla- i restrikshonnan i di e manera ei tabata ekspandé definishon di e género prosa poétiko. Awendia e género akí ta mashá gustá ketu bai, debí ku e ta ofresé libertat di struktura i forma i ta skirbí na un manera koutivante.
Den e parti Kolekshon di Prosa Poétiko akí tin e kapítulo Bèrdat no sa pika lenga kaminda por haña e tipo di poemanan akí, ku ta muchu mas largu. Manera mi a ilustrá, por konsiderá nan komo prosa poétiko, òf un tipo di kuenta ku, sea bisto òf no bisto, tambe por tin nan partinan chistoso, òf ku simplemente ta entretené i tin biaha asta ta enserá un moraleha.
Mi ta gusta hasi wega di palabra, hasi uso di asonansia, aliterashon, figura di estilo etc. Tambe mi a traha poema ku forma, e asina yamá poesia ku fasun (shape poetry), òf poesia visual. Hopi biaha mi ta hasi uso di sea rima pareu, rima brasá, rima krusá òf rima parsial. Tambe mi a tene kuenta den e tomo di poesia akí ku diferente género di poema eksistente. Por ehèmpel, poesia di amor manera: Eksploshon amoroso ku alabes ta un klímaks i Futuro amor. Violeta, ta skirbí for di perspektiva di hende hòmber. Baguèchi di amor ta semi-akróstiko ku fasun i Kronometrahe ta akróstiko ku fasun.
Di e manera akí tambe mi ta spera di stimulá hóbennan pa banda di skirbimentu di poesia tradishonal, nan eksperimentá tambe ku e formanan mas modèrno di poesia i pa skirbi poesia na tur okashon. Poesia no nesesariamente mester ta laf òf kos pa hende grandi so. Aparte di poesia mas profundo ku konteo di sílaba, metro, ritmo estriktamente fihá, tin tambe poesia bunita ku por tin nan téknikanan partikular, ku e poeta mes ta krea. Ta p'esei últimamente tin hopi poeta ta opta pa dediká mas tantu tempu na skirbimentu di poesia liber, ku hopi biaha nan ta yama poesia di verso liber òf pensamentu.
Soneto di olvido ta soneto di diesun sílaba. Karusèl i Filingrana ta pantoum. Por konsiderá Héroe nashonal i Bahia di Santa Ana komo poesia heroiko. Kurason ku Dios ta kuminsá ku figuranan métriko manera trokeo i yambe i ta terminá ku un kòktel di anapesto, dáktilo i amfíbrako. Den E wals di bida ta dáktilo ta loke ta predominá. Riba pasarela internashonal i Street legal ta fábula. Sha sha i Carpe diem ta kuatèrn (quatern), miéntras por konsiderá Un rosa komo elegia òf lamento. Chan ku Chan di Tantan Katan ta un tipo di trabalenga. Kuenta di gai pilon ta kankan di dicho, ekspreshon i proverbio. Tin diferente oda i poesia líriko i mas ku klaro e tan gustá poesia rítmiko manera Galein i Yu di tera.
Algun poema ta kompañá pa potrèt ku ta ilustrá un aspekto menshoná den e poema i den sierto kaso ku algu di informashon di e imágen òf opheto portretá.
Pa esnan interesá, i prinsipalmente pa nos hóbennan, mi a inkluí un vokabulario bastante ekstenso na final. Ei den mi ta duna tambe e diferente nifikashonnan di e tipo di poemanan kisas ménos konosí. E vokabulario ta ekstenso no solamente debí na e gran kantidat di poesia den e tomo akí, sino tambe debí ku tin hopi palabra i ekspreshon ku ántes ayá nos grandinan tabata usa i ku awendia kasi a pasa pa olvido. Ta palabra- i ekspreshonnan hopi biaha profundo, edukativo òf asta chistoso ku ta balapena resaltá. Hinkando esakinan den un bachi poétiko no solamente ta inmortalisá nan, sino ta un estímulo tambe pa sigui usa nan den bida diario. Di e manera akí ta duna honor i apresio na nos herensia kultural literario.
Mi ta gusta eksperimentá. Pero mas ku tur kos mi ta trata na krea mi propio estilo. Disfrutá di e promé tomo di poesia i prosa poétiko akí.
Cathleen Giterson :)